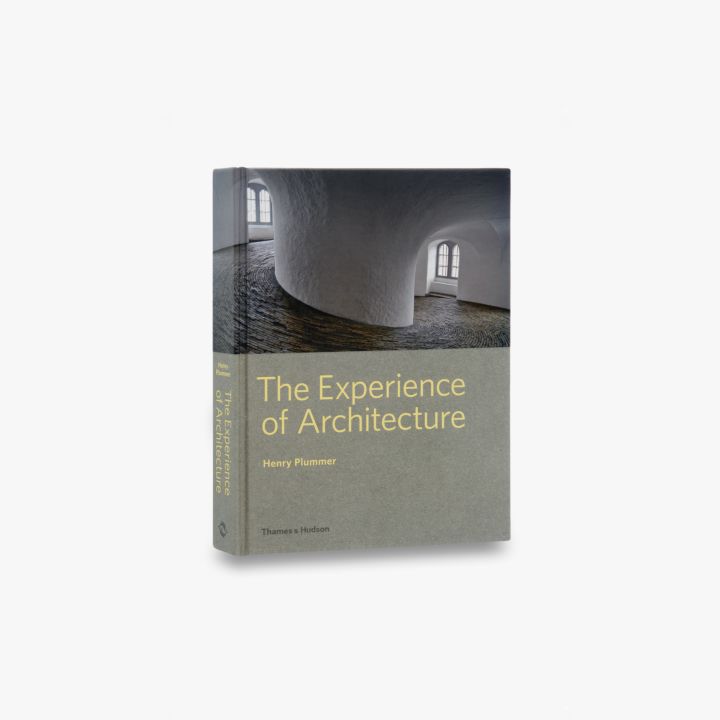 The Experience of Architecture, Henry Plummer
---
Worldwide shipping available
Low stock - 5 items left

Get in touch to enquire about restocks
How does the experience of turning a door handle, opening a door from one space to lead into another, affect us? It is no wonder that the door, one of the most elemental architectural forms, has such metaphorical richness. But even on a purely physical human level, the cold touch of a brass handle or the swish of a sliding screen gives rise to an emotional reaction, sometimes modest, occasionally profound.

This book aims to understand how these everyday acts in space are influenced by architectural form, a concept that is vital for all architects to grasp if our buildings are to be anything more than a commercial or aesthetic enterprise. It considers how specific built elements and volumes, taken from a wide array of buildings and settings around the world, can sustain or deny our powers of decision. From the hand-carved stairs in Greek villages to free-floating catwalks, from the elegant processional steps of Renaissance Italy to Frank Lloyd Wright's masterly manipulation of form, from the seemingly random placement of Japanese stepping stones to the staircase in Chareau's Glass House, all provide very difference experiences of stepping from one level to the next, and all affect our experience of that space.

Each chapter focuses on a different aspect of our daily interactions with architecture, looking at stairs, floors and paths, moving interior spaces, perception and perspective, transparency and the relationship between a building and its setting. This book is not just for architects and designers engaged in the production of space, but for all those who seek a richer understanding of their place in the built world.
Publisher: Thames and Hudson
Hardback: 288 pages
Dimensions: 25.5 x 18.5 cm
In 2003 Wakefield Council launched an international RIBA competition to find an architect to design the new art gallery for Wakefield. The competition led to the selection of David Chipperfield Architects.When designing The Hepworth Wakefield, David Chipperfield Architects responded imaginatively to the gallery's waterfront setting and industrial heritage of the site. The gallery is able to source the majority of its heating and cooling from the river's flow. The building's façades have been constructed of pigmented concrete which was created in-situ. This gives the building a sculptural appearance, which echoes the shapes and forms in many of Barbara Hepworth's sculptures.
Standard Shipping:
Collection - FREE
Royal Mail Tracked 48 - £5
Royal Mail Tracked 24 - £10
UPS - £12
Europe - £35
Worldwide - £45
Artist Editions and Framed Prints attract higher shipping costs. You can see them here.