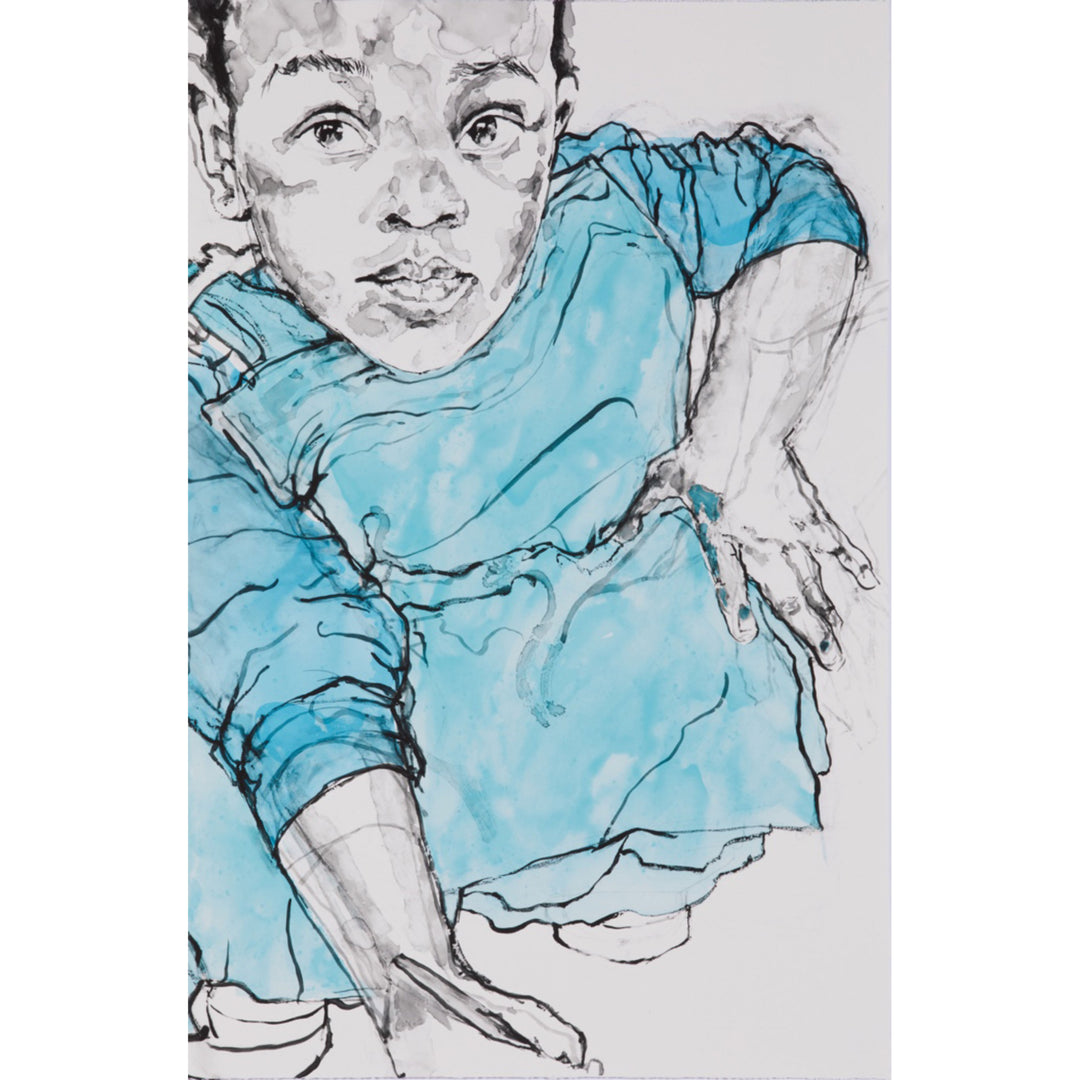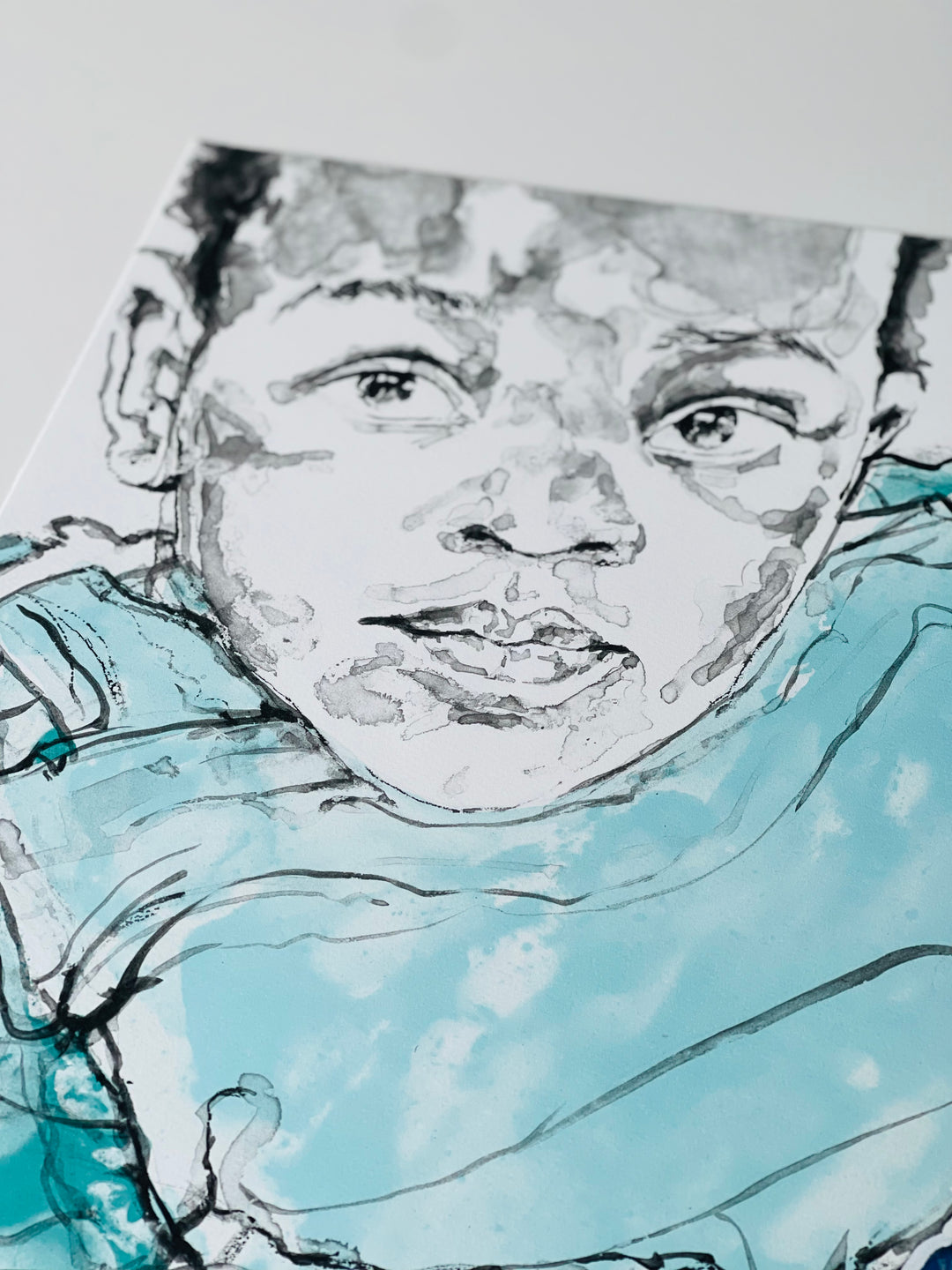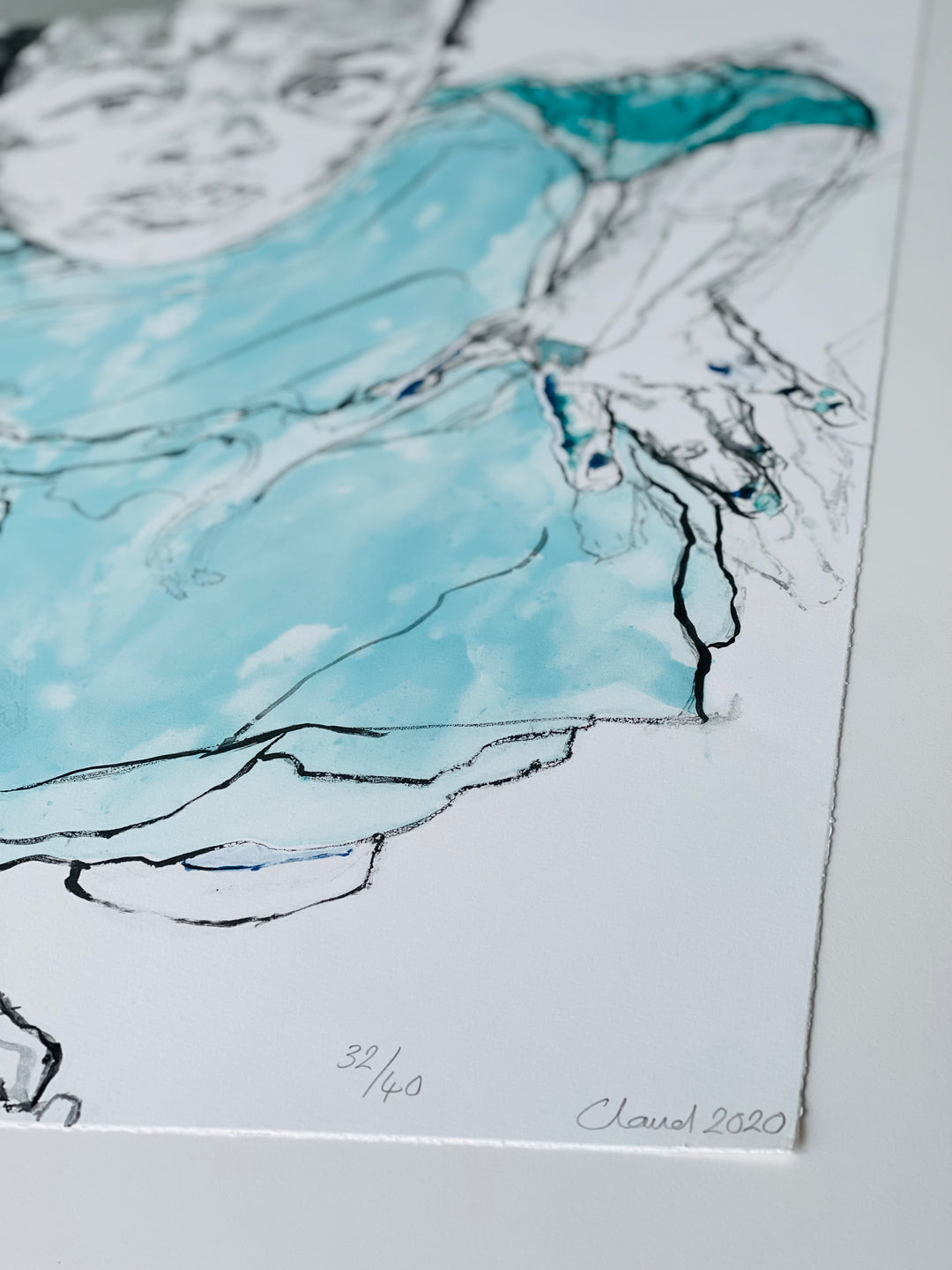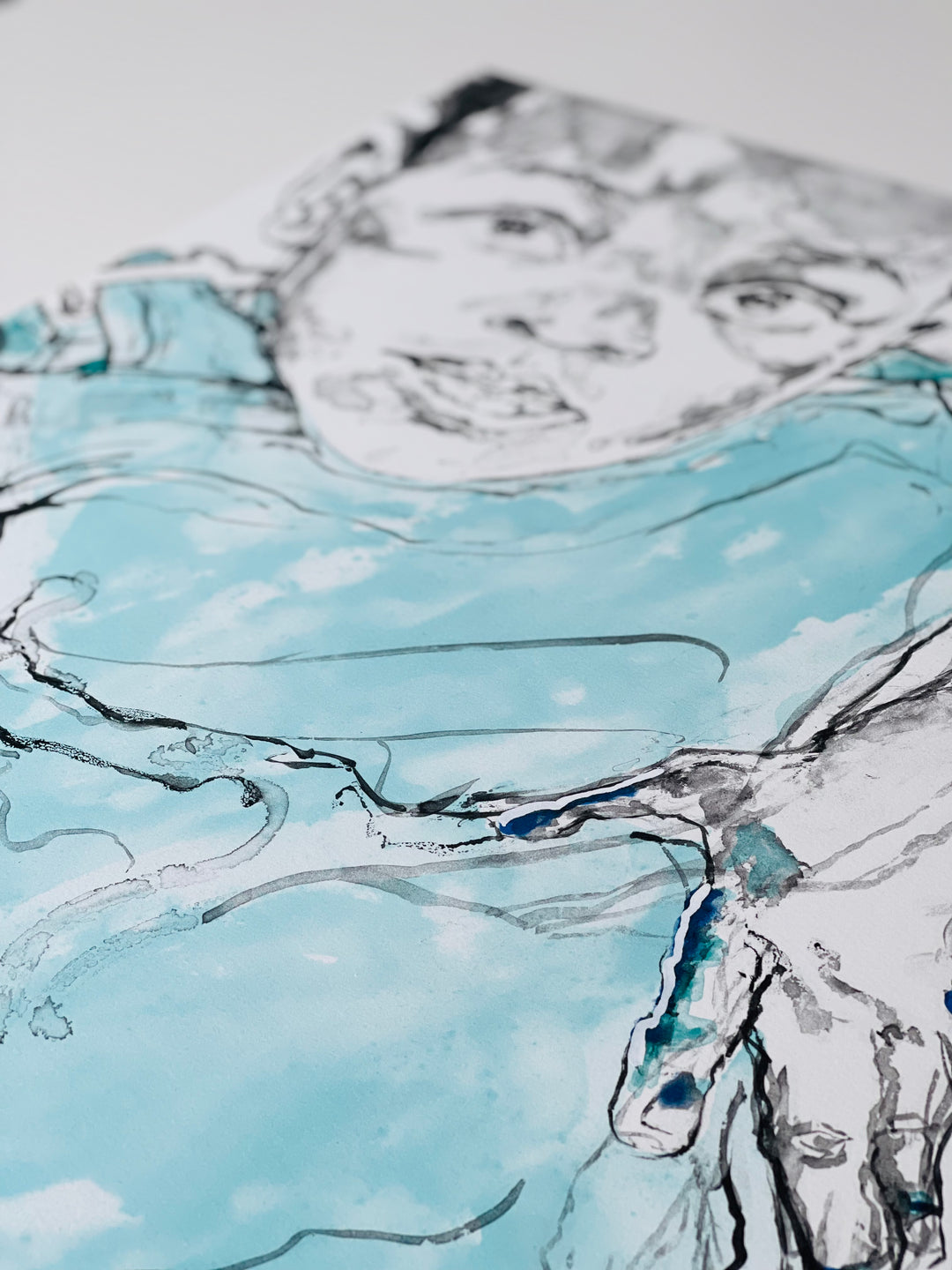 Claudette Johnson: Child Painting
Worldwide shipping available
In stock, ready to ship

Inventory on the way
---
Child Painting, 2020
Edition of 40 (plus artist and school proofs)
Signed and numbered by the artist
Materials: Lithograph
Dimensions: 76 x 49.5 cm
Print is unframed
'The print features an ink study of my three-year-old granddaughter on the day that she "assisted" me in the studio. She was helping me to paint primer onto a large sheet of paper that we had taped to the studio floor. She was dressed in a pair of my studio overalls and she sang a paint song as she worked. Her pleasure and concentration as she worked illustrated for me, the special alchemy of painting. It makes time stop and gives us permission to play.' Claudette Johnson, 2020.
Talking about the School Prints programme, for which this editions was commissioned, Claudette Johnson said: "I thought it important to support the project because I remember, as a school child, gazing at the Bruegel, Picasso and Canaletto prints that hung along the corridors of my secondary school. I took it for granted that art would be available to look at and think about as I moved around the school. I believe this should be every child's birthright."
Only one of each edition is available per customer - multiple print orders will automatically be cancelled and refunded.
Looking to spread the cost? Pay £60 a month for 10 months with an Own Art interest free loan.
(Price inclusive of VAT)
As is traditional in edition publishing, the price of the edition will increase as it sells out.
For more information call the Editions Team on +44 1924 247388 or email editions@hepworthwakefield.org
Claudette Johnson (b. 1959, Manchester; lives and works in London)
Johnson is adept at capturing her sitters' physical attitudes, by turns defiant and wary, funny and challenging, and often with a tender intimacy. Her formal mastery in framing the figure is sharply observed and in conversation with the histories of figuration and the black body in European art. She explores how women in particular occupy space and how the figure can 'reach out to the boundaries of the frame… sometimes existing beyond.' Working at large scale, the artist has developed a technique of drawing that she has compared to dancing and jazz in its stretching, rhythm and moments of improvisation.
Recent solo exhibitions include I Came to Dance, Modern Art Oxford (2019) with a forthcoming show at Hollybush Gardens, London, in 2021. Johnson also participated in Close: Drawn Portraits, The Drawing Room, London (2018) and The Place Is Here, South London Gallery, London, and Nottingham Contemporary, Nottingham (2017). Her work is held in collections including Tate, Arts Council, British Council and the Rennie Collection Vancouver, BC
Collection from the gallery is free.
We ship our editions with UPS and the charges are as follows:
UK - £35
Europe - £65
Worldwide - £100
Please note that if you order more than one edition and only pay postage once all your editions will arrive packed in the same folio. If you would like them packing separately please get in touch for a quote.