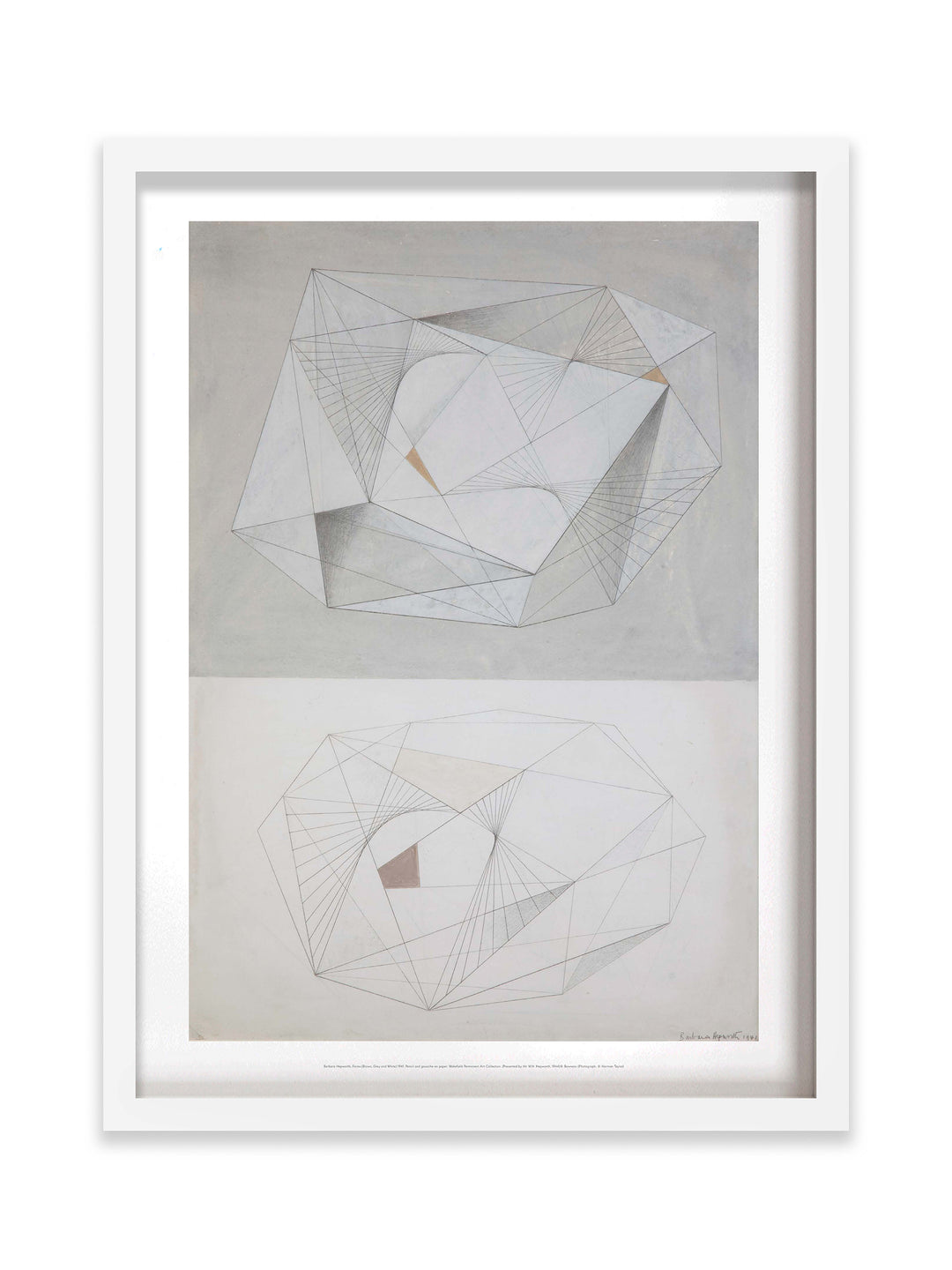 Framed Forms (Brown, Grey and White) by Barbara Hepworth
---
Worldwide shipping available
Low stock - 10 items left

Get in touch to enquire about restocks
Barbara Hepworth
Forms (Brown, Grey and White), 1941
Reproduction giclee print on textured watercolour paper

During the Second World War, Hepworth could only draw at night and make a few plaster maquettes as her days were filled with running a nursery school, double-cropping a small garden for food, and trying to feed and protect her children. Drawings like Forms (Brown, Grey and White) (1941) allowed her to continue thinking about forms in space when she was unable to make physical objects. The crystalline structures relate to stringed sculptures that Hepworth had started making in 1939 and reflected her interest in science.
Materials: Giclee print on textured watercolour paper, solid wood frame with white coating.
Dimensions: 640 x 840 mm
Collection from the gallery is free.
We ship our small Framed Prints with UPS and the charges are as follows:
 UK - £15
 Europe - £30
 Worldwide - £65
Large Framed Prints are also shipped with UPS and the charges are as follows:
 UK – £35
 Europe – £65
 Worldwide - £100
 Please note that if you order more than one Large Framed Print you will be charged double postage. Large Framed Prints cannot be packed together.  If you require any advice or a personalised shipping quote, please don't hesitate to get in touch.