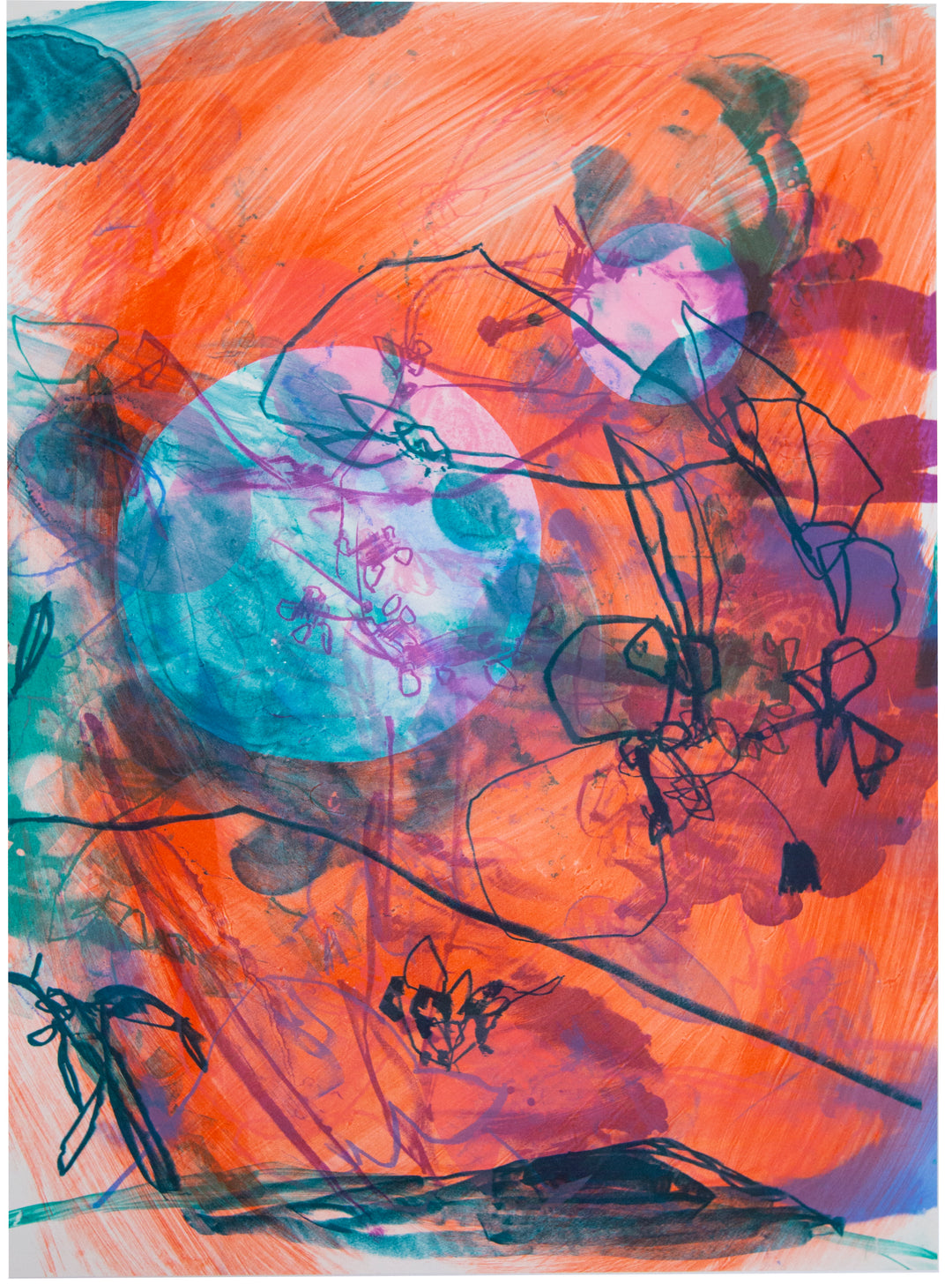 Jadé Fadojutimi: A Season's Echo, 2022
Worldwide shipping available
In stock, ready to ship

Get in touch to enquire about restocks
---
Season's Echo, 2022
Edition of 50 (plus  7 artist proofs)
Lithograph
Signed and numbered by the artist on the verso
657 x 481 mm
*This edition is now sold out. The last 15 in the edition were sold by enquiry only*
Jadé Fadojutimi has kindly gifted this edition to The Hepworth Wakefield. All funds raised through the sale of the edition allow us to present ambitious and captivating exhibitions, care for our growing art collection and new garden, and deliver a programme of engaging learning activities that enhances lives.
As is traditional in edition publishing, the price of the work will increase as the edition sells out.
Produced with Red Breast Editions, a fine art printmaking studio based in London, specialising in short run print editioning.
For more information call the Editions Team on +44 1924 247388 or email editions@hepworthwakefield.org
Fadojutimi's work combines abstract and figurative elements in compositions that have intense graphic energy. At the heart of Fadojutimi's work is an introspective mining of facets of her own identity and the social and cultural environments that shape them. Her artworks are typically made in bursts of energetic mark-making. 
You can read more on Jadé's work here.
Collection from the gallery is free.
We ship our editions with UPS and the charges are as follows:
UK - £35
Europe - £65
Worldwide - £100
Please note that if you order more than one edition and only pay postage once all your editions will arrive packed in the same folio. If you would like them packing separately please get in touch for a quote.