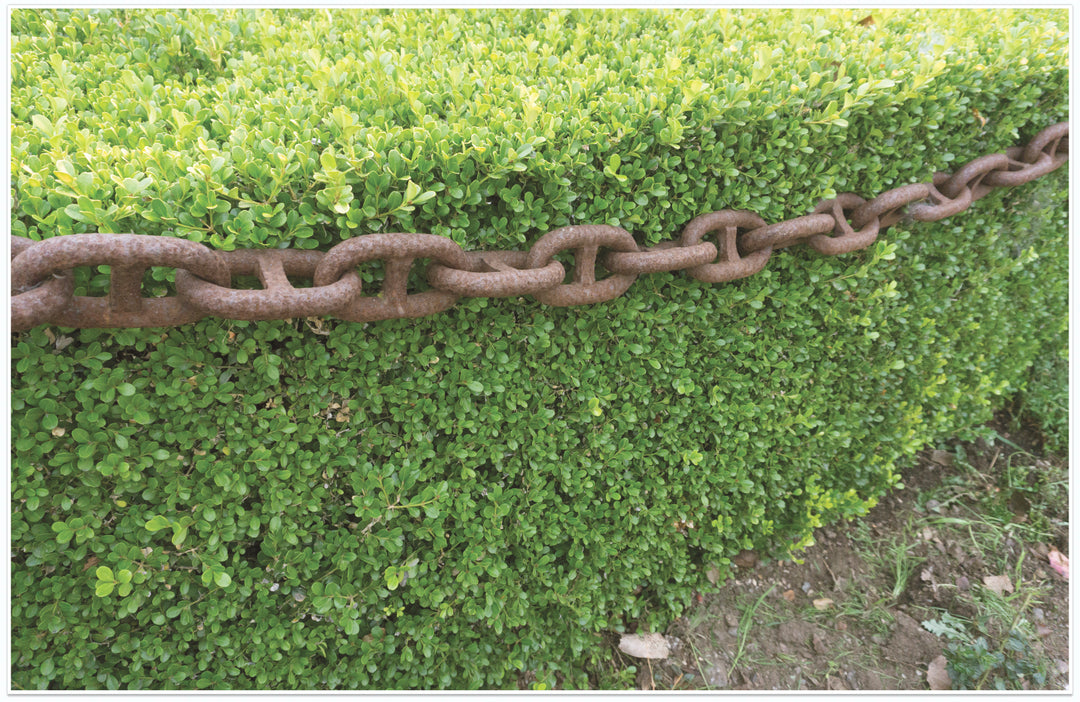 Richard Wentworth: Weights and Measures
Worldwide shipping available
In stock, ready to ship

Get in touch to enquire about restocks
---
Weights and Measures, 2019
Edition of 40 (plus artist proofs)
Signed and numbered by the artist
Materials: Lithograph
Dimensions: 49.5 x 76 cm
Print is unframed
'I only photograph 'things', and I only photograph what I encounter. I don't go hunting. I am not a snooper. Looking and seeing often overlap. If we 'see' something, is that an 'image'? When does imagination enter our internal conversation? How do we share? Who do we want to keep out? I am very interested in the narrow line between public and private. The links and the leaves here are in a mad conversation. Human relationships are often quite like this image – in a state of variable mutual accommodation.'
All profits raised by the series of limited edition prints will fund an engagement programme with the participating schools, which last year reached over 1,000 pupils in our district. The prints have kindly been donated by the artists.
Looking to spread the cost? Pay £50 a month for 10 months with an Own Art interest free loan.
(Price inclusive of VAT)
For more information call the Editions Team on +44 1924 247388 or email editions@hepworthwakefield.org
Collection from the gallery is free.
We ship our editions with UPS and the charges are as follows:
UK - £35
Europe - £65
Worldwide - £100
Please note that if you order more than one edition and only pay postage once all your editions will arrive packed in the same folio. If you would like them packing separately please get in touch for a quote.