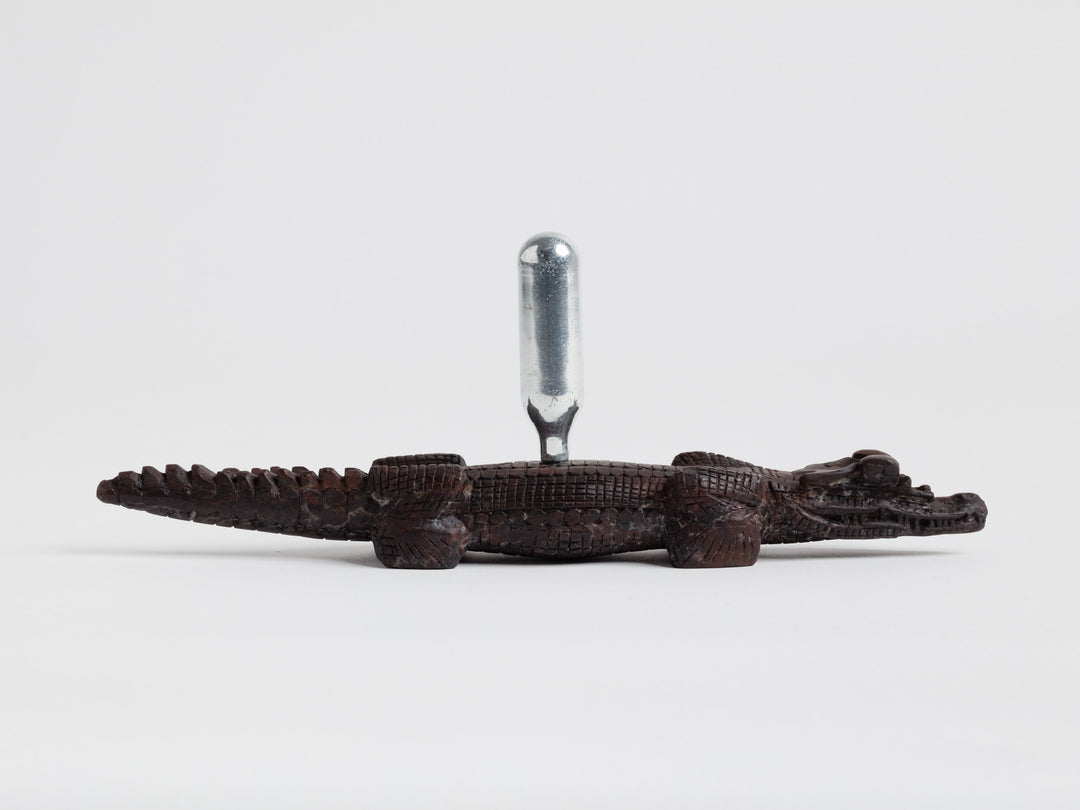 Steven Claydon: Vehicle for a Spent Dream
Worldwide shipping available
Low stock - 3 items left

Inventory on the way
---
Vehicle for a Spent Dream, 2017
Edition of 10
Each edition is stamped with the edition number and artist initials.
Materials: Bronze, nitrous oxide canister
Dimensions: 248 x 190 x 40mm
Crocodile cast in solid bronze with nitrous oxide canister. Each edition is unique as the canisters, found by the artist, differ in appearance. Shortlisted for the inaugural Hepworth Prize for Sculpture, the artist Steven Claydon has generously gifted The Hepworth Wakefield this edition. All profits from the edition support The Hepworth Wakefield's ambitious exhibition programme.
Looking to spread the cost? Pay £100 a month for 10 months with an Own Art interest free loan.
(Price inclusive of VAT)
For more information call the Editions Team on +44 1924 247388 or email editions@hepworthwakefield.org
Born in 1969, the London-based sculptor Claydon's work is proof, if any were needed, that opposites attract. Often playful, always thought-provoking, his pieces are fusions of old and new and raw and man-made. A collector of cultural artefacts, Claydon repurposes objects and data into sculptures that are full of intentional contradictions. His work invites the viewer to become the excavator as objects from the past are re-conjured with contemporary materials and new technologies.
Collection from the gallery is free.
We ship our editions with UPS and the charges are as follows:
UK - £35
Europe - £65
Worldwide - £100
Please note that if you order more than one edition and only pay postage once all your editions will arrive packed in the same folio. If you would like them packing separately please get in touch for a quote.